Make Your Day with a Local Guide
Anywhere but Ordinary, by Mint Tours
It's exciting to travel into places that no one knows, and to see everything through your own eyes, and sense with your own feelings. Think back to the past, when adventurous surfers explored untouched surf spots in Indonesia. Today, many are known to all, and too often packed with people vying for the same swells.
Now think about the snowy mountains, a world completely different from the sea. Here the terrain changes with the snowfall, but out there are outstanding lines through the powder. Most used to be secret, but in too many places in Japan now it's getting harder to find the really special rides without just too many others around.
The Aizu locals know of these secret places, though—spots they tell no one about. Kei Ishiuchi, guide and Japan Manager for Mint Tours, is someone whose work is in sharing these secret spots. "Here in Aizu, there are many great runs that don't require any hiking," he says. "The avalanche risk is low because of the dense stands of trees, but even so, if you're looking for a worry-free run when you're in places where you don't know the entrance and exit, the best plan is to go with a guide. When the snow keeps on falling, anyone can always enjoy the powder. But when the temperature goes up, or when the snow hasn't fallen for a while, that's when you'll know the true value of a guide."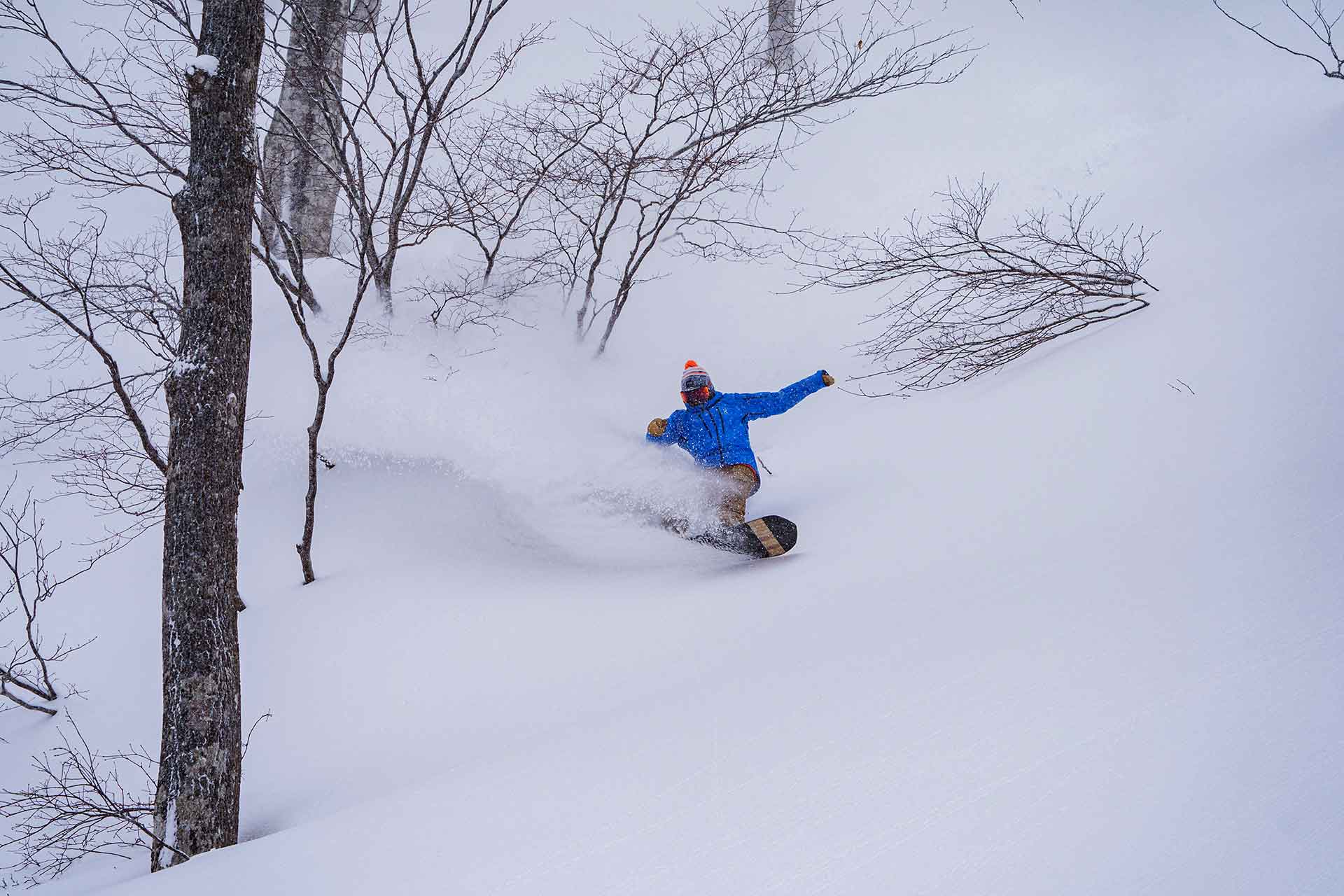 It's now been six years since Mint Tours of Victoria, Australia sold its first guided tour in Aizu Now they head out into the mountains based on the best conditions they discover by daily searching through local reports. It's very simple, but it creates a journey unlike anything you'd normally experience. When the weather is nice, you can take a short hike to access some vast slopes, then, after a long traverse, head into places where no one has yet been.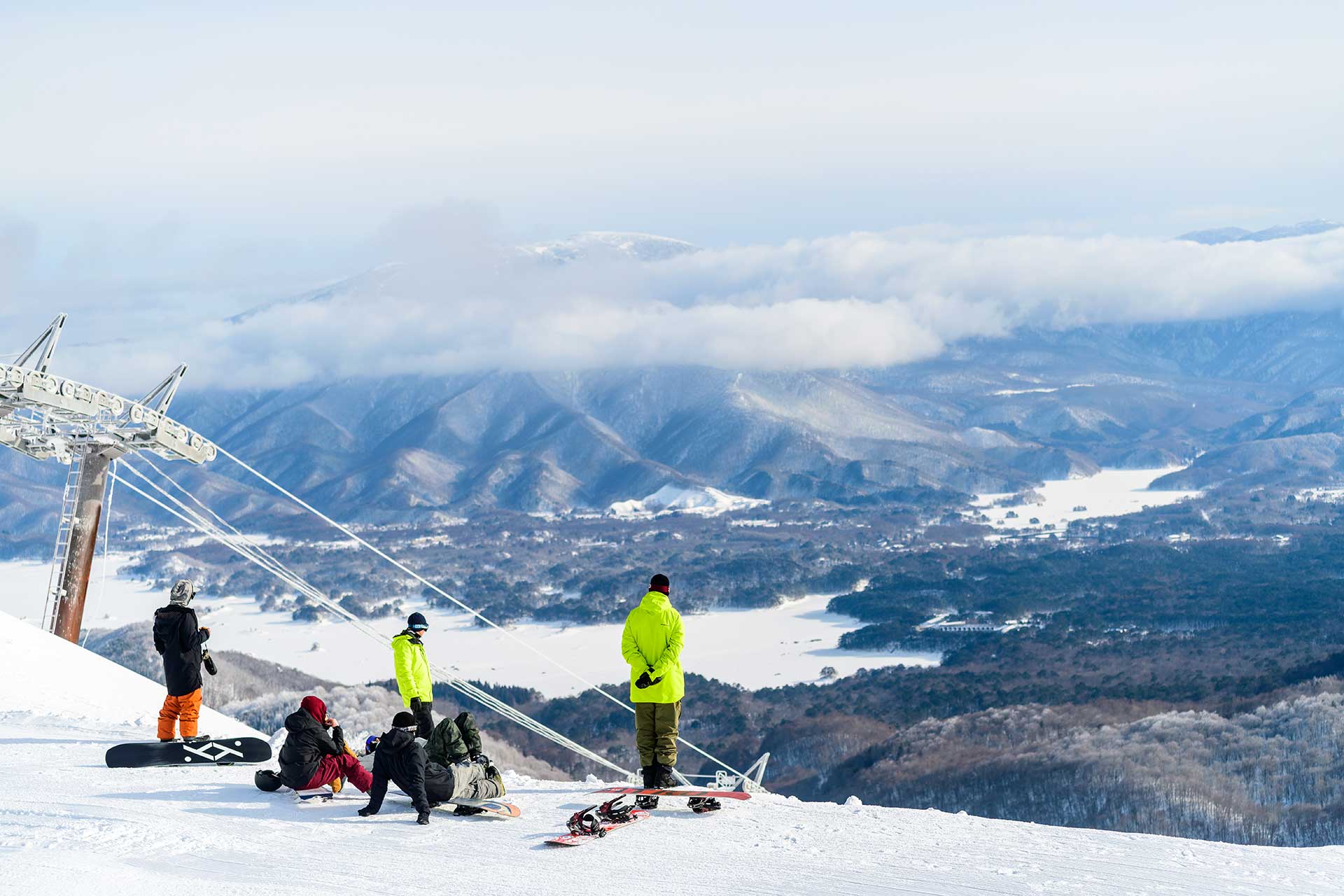 "I took this photo right near the lift," Ishiuchi-san says. "I have lived here for 15 years, but I haven't seen anyone skiing here except for me. It's like the old saying, 'It's hard to see what's right in front of your eyes.' We guides, though, can shine light on the darkness and let you see. The tours provided by Mint Tours are not extreme. All the guides have a great deal of knowledge and experience, but this isn't a two-hour hike up the hill, but much more sidecountry guiding."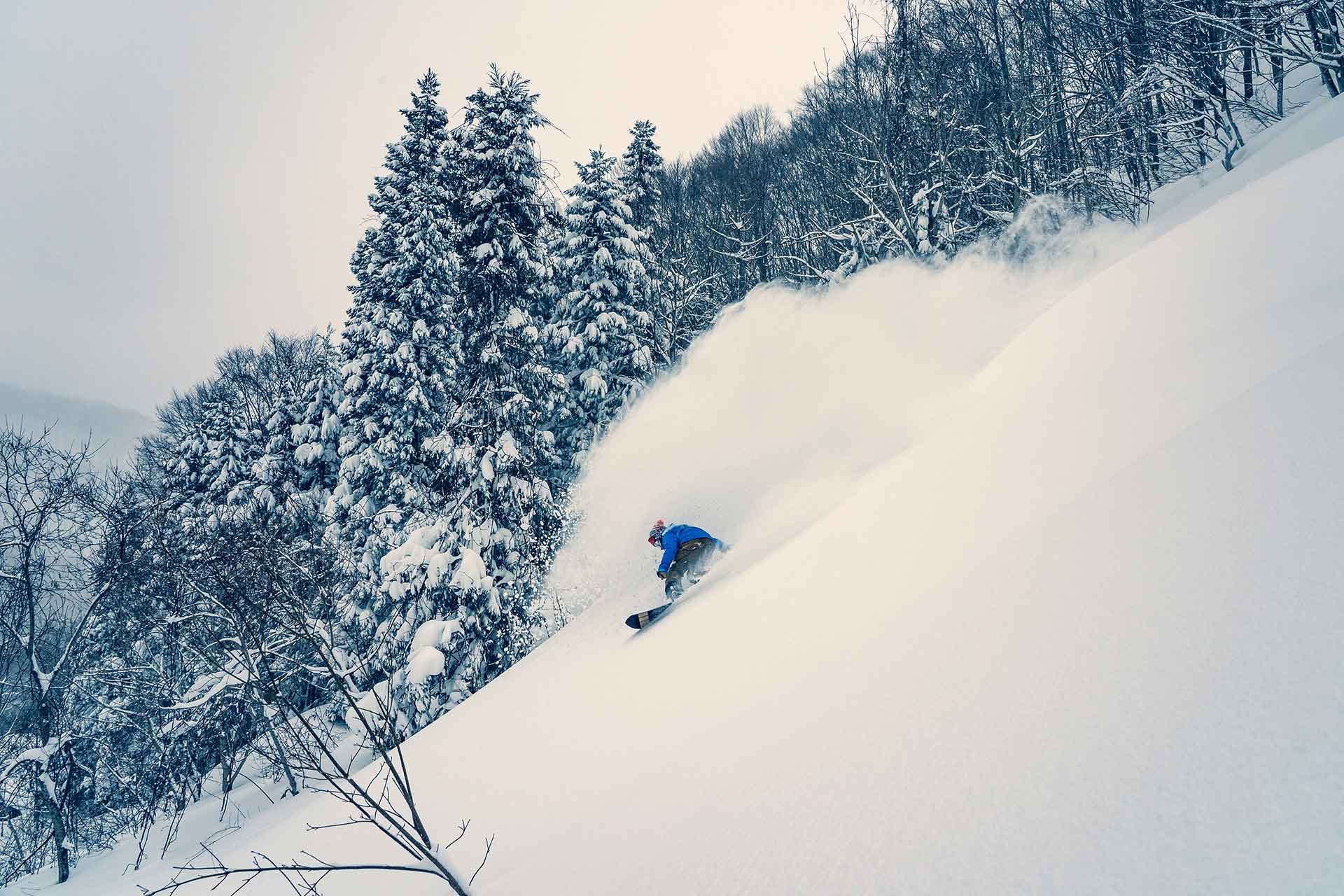 If this sounds interesting, be sure to check out Mint Tours. Kei Ishiuchi is not only a lot of fun in the mountains, but he can guide you to great sources of Japanese-style soul food and interesting cultural spots. He has so many secret places like this, he says, both on the mountain and off, that he can take guests to a new place every time they join the tour.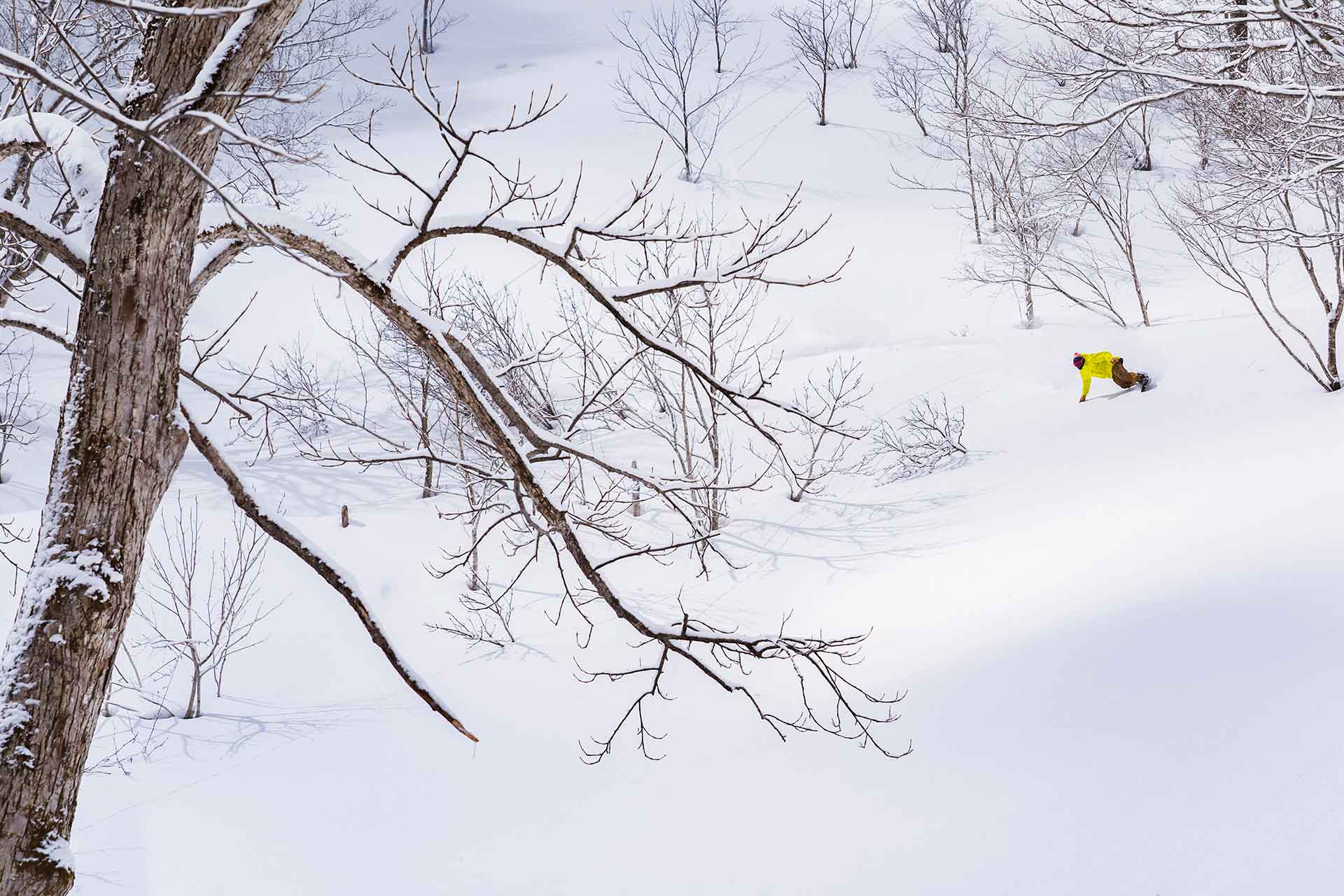 Surf break or powder stash, too many of the best are now known by too many people—but that won't be a worry on a guided tour in the snowy Aizu mountains.