Make your ski holidays exclusive by staying Ryokans in Atsushio Onsen.
Looking for a unique and different experience for your next ski holidays in Japan? A Ryokan stay would be one of the most interesting experiences to add on your holidays. By staying at a Ryokan, you can experience Japanese hot spring, cuisine, and lifestyle before and after skiing or snowboarding.
Aizu area can offer you the Ryokan stay experience close to snow resorts, and one of the best and closest Ryokans are in Atsushio Onsen area.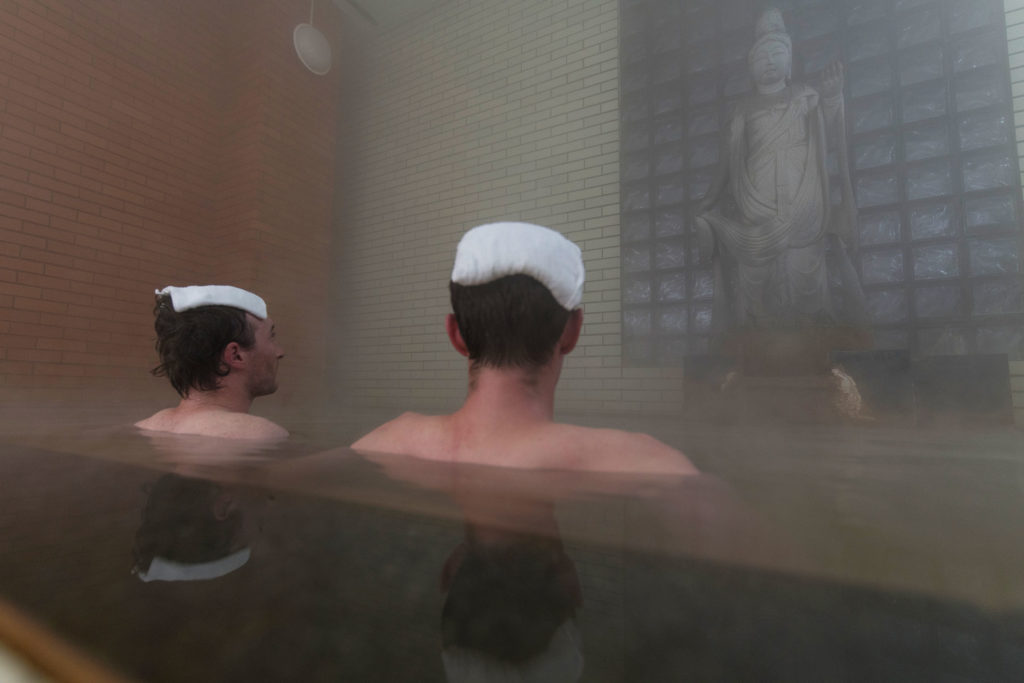 2 kinds of hot spring water
The source of Atsushio Onsen is 70 degrees Celsius salty hot spring water said to be seawater locked underground due to movements in the earth's crust in prehistoric times that stared to well up about 650 years ago. Atsushio Onsen area has 2 kinds of hot spring water, Atsushio Onsen and Nicchu Onsen. Atsushio Onsen has salty water, which makes your skin moisturized and keeps your body warm even after you go out of the water. Nicchu has water that is rich in iron with various positive effects. The water is not too hot and you can enjoy soaking in it for longer time.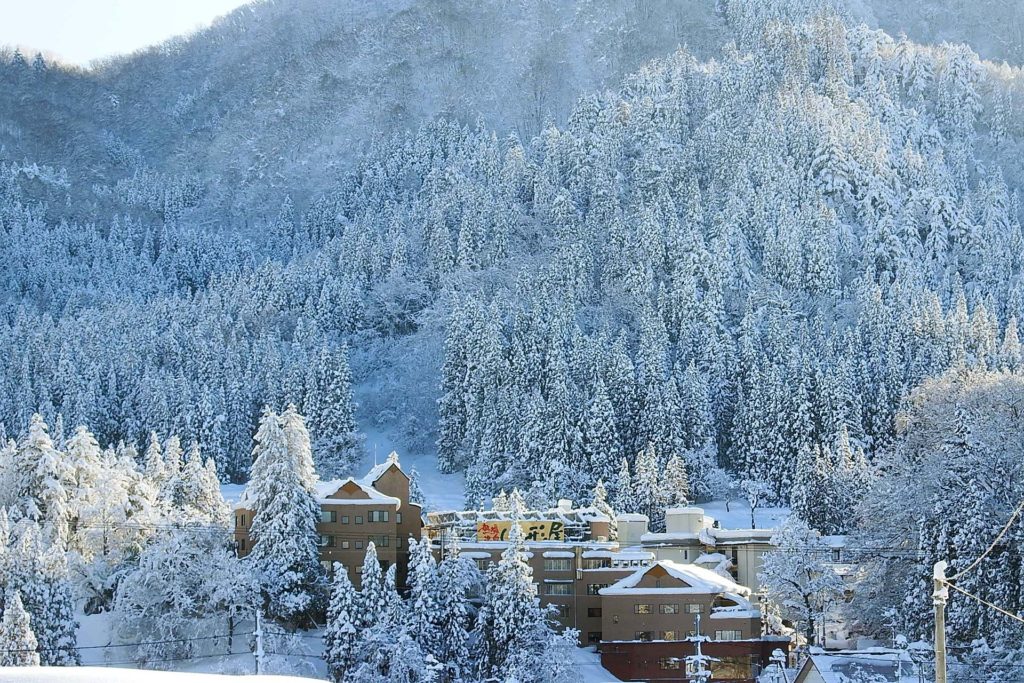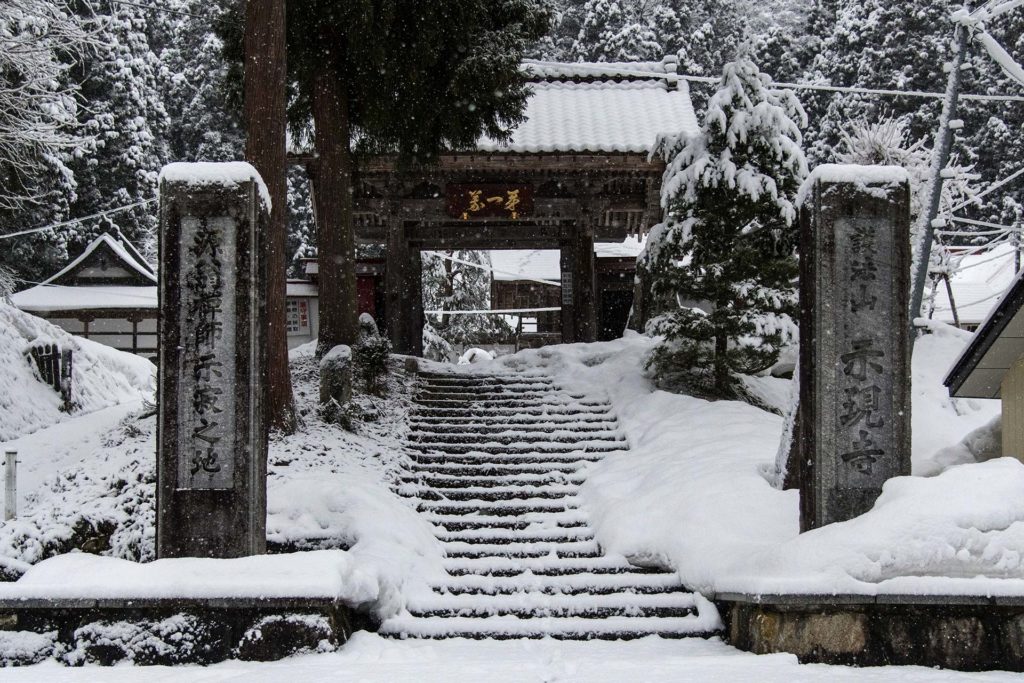 Experiencing Authentic Japanese Cultures
Once you step into Atsushio Onsen Area surrounded by mountains, you will find an Onsen hot spring town filled with buildings and narrow streets, which is unique to Japanese Onsen towns.
As you enter a Ryokan, you will have a warm welcome by an Okami, a feamale manager of a ryokan or Ryokan staff. You will be lead to a room, which is normally a traditional Japanese room with Tatami floor. Make sure you do not forget to take off your shoes before entering the room. There normally is a big table in the center of a room surrounded by Zabutons where you can sit and enjoy some Japanese tea. After checking in, you can enjoy bathing in hot spring or exploring the town until your diner is served in the Ryokan. There are some interesting sightseeing destinations such as Jigen Temple and Onsen Shrine in the town.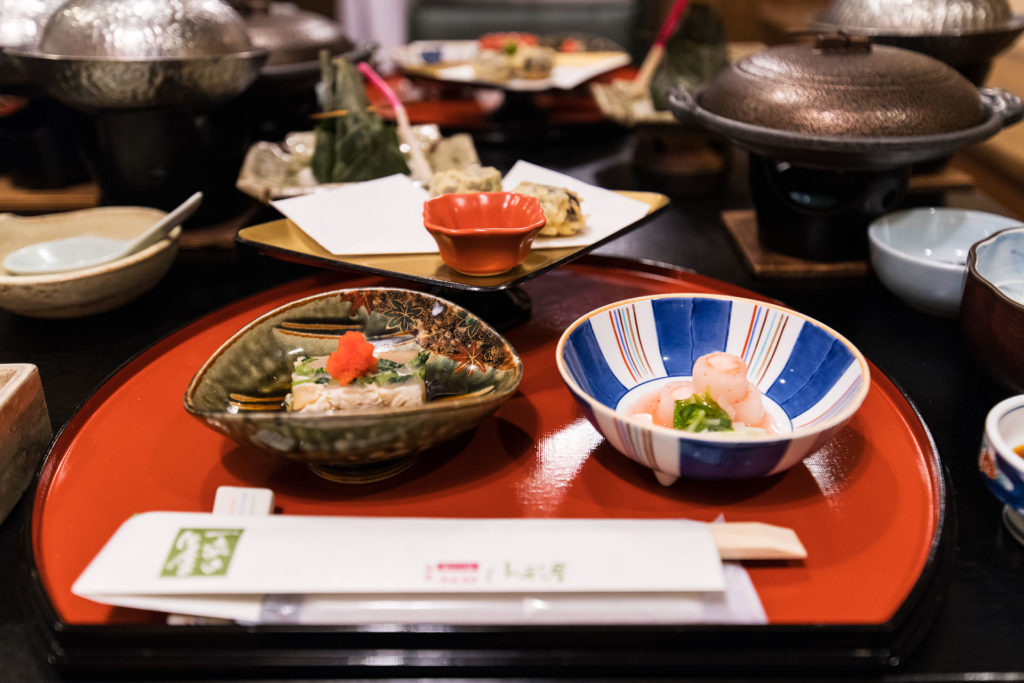 The diner will be an authentic Japanese cuisine with various kinds of dishes. They are consisted of local food, seasonal ingredients, unique presentation, and subtle flavors. Trying Japanese Sake is another thing you do not want to miss during your Ryokan stay. You will have choices of Sakes that perfectly goes with Japanese dishes.
You can also have a choice of not having a dinner at a Ryokan. There is a town called Kitakata where you can easily access with 15 minutes ride. Kitakata is known as one of the most famous Ramen noodle place. You will find a lot of Ramen shops there along with other tasty Japanese bars and restaurants.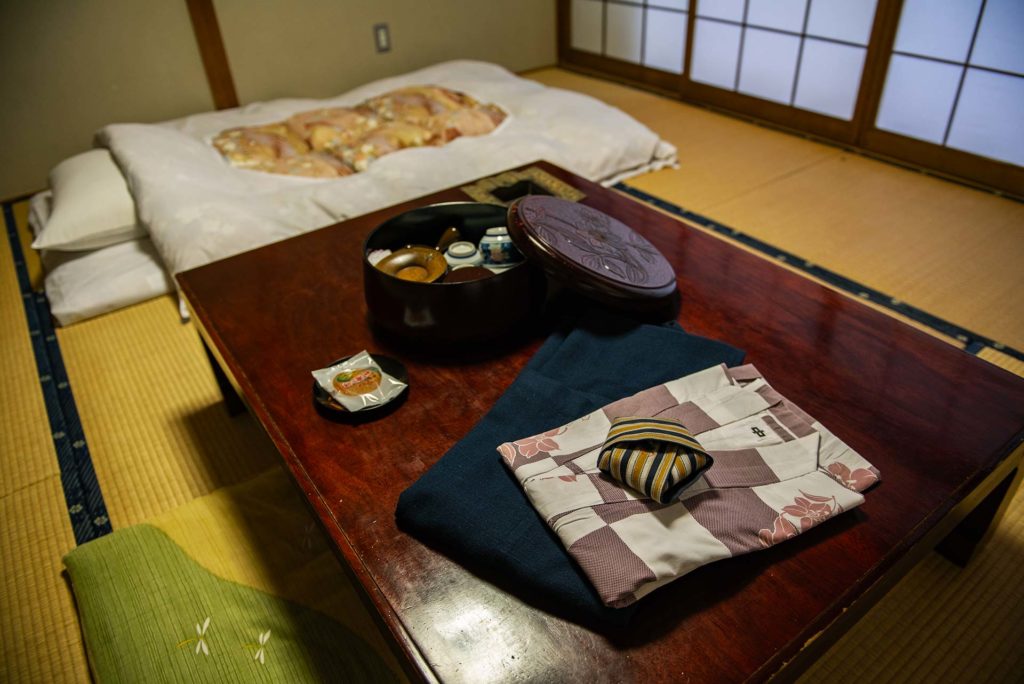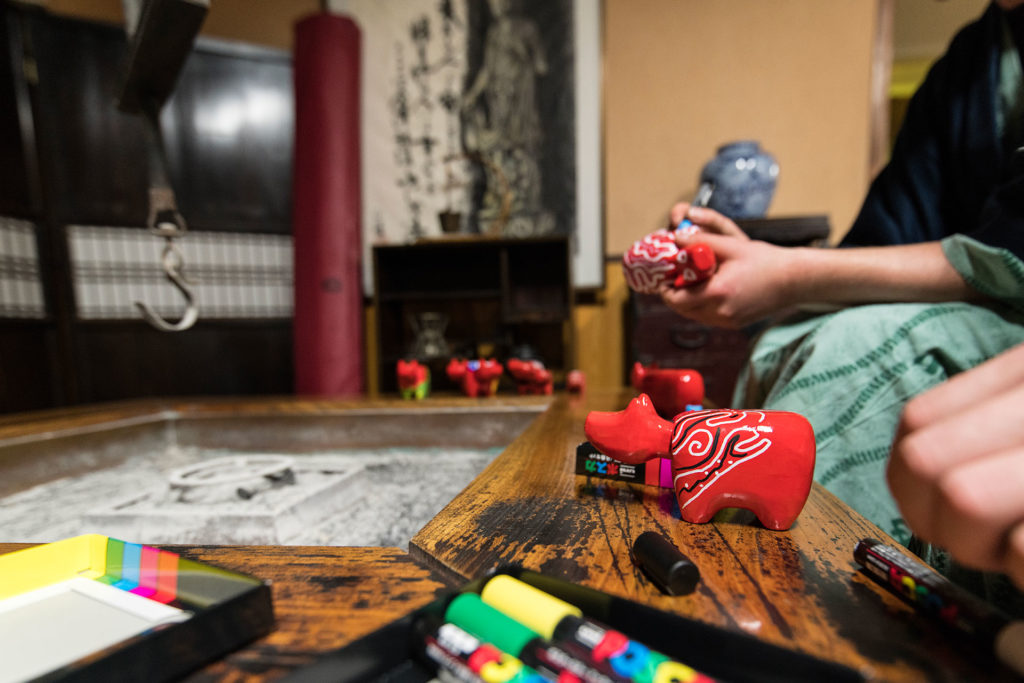 You will find Futon mattresses prepared in your room when you come back from the dinner. Futon is an authentic and traditional bed for Japanese people to sleep. Sleeping on Futon will definitely be a unique experience and you will actually find it quite comfortable. If you prefer to sleep on the western beds, you can also ask for a room with beds when you are booking a room.
Please have a look at websites of Ryokans for more details, unique facilities and experiences each Ryokan offers. We hope you enjoy an authentic and traditional Japanese culture by staying at a Ryokan.